As you begin to examine the many gear options that go along with being a musician, one item that many consider is purchasing a drum or amp shield in order to help with both live performances and create high quality recordings.  Before making such a purchase there are basic questions and concepts that are helpful to understand in order to get the most out of your new equipment.  This article looks to answer a few basic questions so that customers have a better understanding.
What is a drum shield? 
Simply put, a drum shield is a portable enclosure made of acrylic plastic panels to control the path of the soundwave.  Drum shields sometimes include fabric jackets filled with sound absorbing material.  These sound absorbing materials encircle the drum set (or amp) to help offset the effects of excess vibrations caused by sound waves. 
How do drum or amp shields wok and why are they important to use?
Take a moment and picture a still clear pond.  Now imagine that you throw several stones into the pond at different points.  Each stone produces a series of waves that continue to expand outwards.  Eventually, these waves run into each other and change the power and speed that each is headed to some degree.
Now picture three large barrels full of water arranged near each other.  If you throw stones into each of them, they will produce waves like before but the waves are unable to interact with one another changing speed and power.
That is essentially how a drum shield works.  It allows the musicians to control what waves are interacting and helps to limit the waves that would cause too much interference.  Remember, sound waves travel in all directions and reflect off any surface they encounter.  That is why an enclosed drum shield i so important because it contains the waves and keeps them from bouncing off ceilings, floors, walls, and even other instruments.  They also reduce the drums bleeding in on the vocal mics.  
Drum shields are also very important to recording and broadcasting.  Microphones are designed to pick up all sound, not just the vocals of a singer.  Imagine trying to turn up the vocals during a recording or broadcasting session.  You cannot do this without turning up all the sounds the microphone is catching.  A properly used drum shield helps to isolate the powerful percussive waves coming off the drum so they do not interfere.   with any vocals or other recordings. 
What to consider when purchasing a drum or amp shield?
There are several important things to consider when making your drum shield purchase.
First, the ClearSonic difference-  Our hinges are mechanically locking compared to the cheaper friction hinges that show up on our competitors.  Our hinges provide a grip that does not quit!  This requires us to add a groove to our acrylic to allow the hinge to properly seat.  We use premium Acrylic for durability and rigidity.  Believe it or not, acrylics of the same thickness don't all behave the same way.  [Why??] Trust us....we have been doing this a while!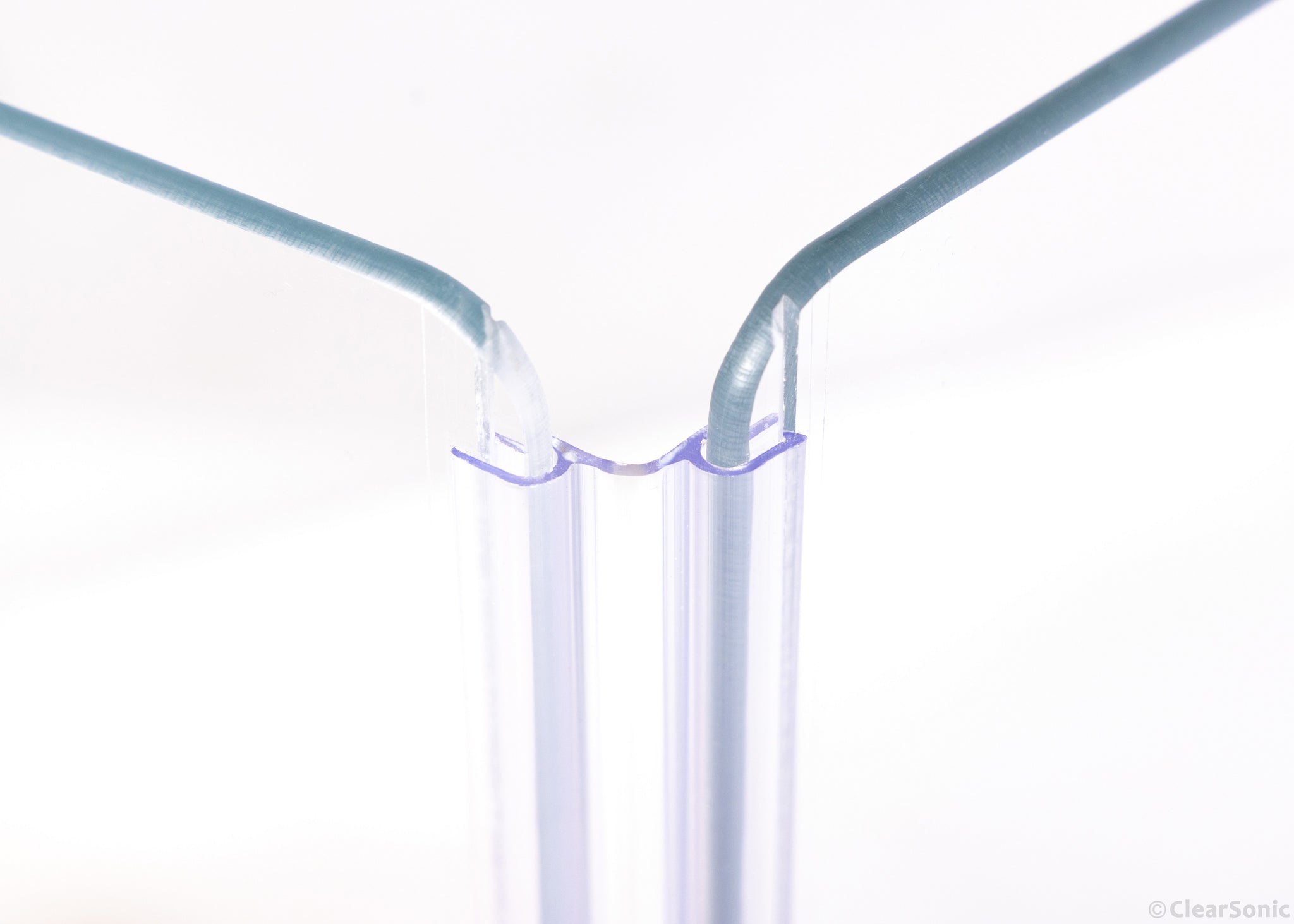 Second, consider the reputation of the company providing these items.  Drum shield prices can fluctuate and this is an industry where you are paying for quality and the reputation of the company behind the product.  What do the professionals use?  ClearSonic- there is a reason our brand is chosen so often.
Finally, is the company making your drum shield one that has great customer service and is there to address any questions or issues that may arise in using their drum shields.  Again , there is a reason we manufacture our products in the USA and keep a strong relationship with our suppliers.  We are all musicians and we want to be part of making a product we would proudly use in our own performances.
Also consider reaching out and asking for Evan at 330-650-1420.  He is an expert in designing drumshields and guiding you in the direction you need to go.